Notice of Service Interruptions
The Daintree River Ferry will experience a number of service interruptions from Friday 13 May to Wednesday 18 May due to low tides and sand build up caused by recent flooding. The ferry can't always operate at low tide when there is silt build up in the Daintree River after flood events.
The following dates and times are subject to interruptions and we apologies in advance for any inconvenience:
Monday 16 May 2.10pm to 5.25pm, Tuesday 17 May 2.55pm to 6pm, Wednesday 18 May 4.35pm to 6pm
The Council is striving to complete dredging prior to mid-June to avoid more service interruptions, and if successful, an update will be issued.
The Daintree Ferry provides vehicle access across the Daintree River, connecting the northern Daintree Rainforest and Cape Tribulation with the rest of Far North Queensland.
Cross the river and discover this UNESCO World Heritage-listed region, part of the world's oldest surviving tropical rainforest and home to diverse flora and fauna.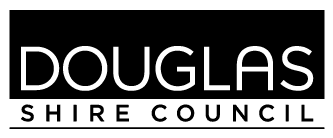 The Daintree Ferry is proudly operated by TNQ Transport Services, a division of Entrada Travel Group, on behalf of the Douglas Shire Council.